Pantone has announced their highly anticipated color of the year, and we couldn't be more in love with it. Classic Blue has a bold yet traditional feel that can be easily worked into a variety of home styles. 
Somewhere between royal and navy blues, this rich, dependable hue is set to stand the test of time, despite the changing tides of home trends. Let's take a look at how to use Pantone 19-4052 Classic Blue in the top design trends of 2020!
Luxe Revival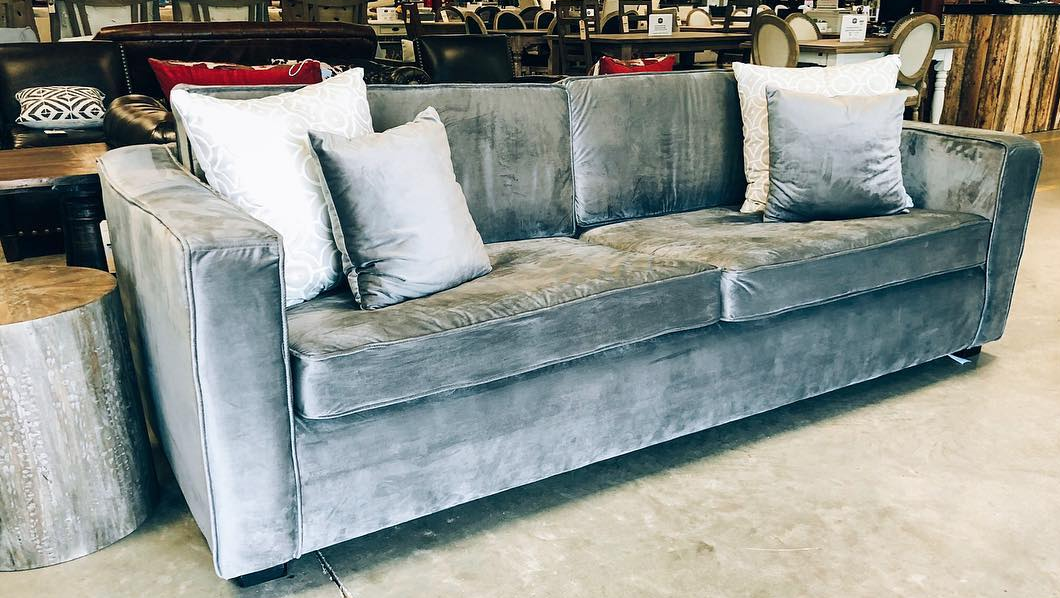 Lavish textiles, moody colors and glamorous accents define the luxe revival trend that has been on the rise for a few years now. The style is thoughtfully curated with a deep color palette, plush materials and metallic accents. All the details that will pair perfectly with Pantone's Classic Blue. 
Bringing the luxe revival style into your home can be as simple as adding a sophisticated velvet sofa or marble-topped table with brass or gold finishes. Go bold with Classic Blue paint on the walls… or better yet, the ceiling! (Read about this trend in our recent blog.) If you're looking for a simpler way to bring this color into your home, go for an elegant set of blue throw pillows.
Global Nomad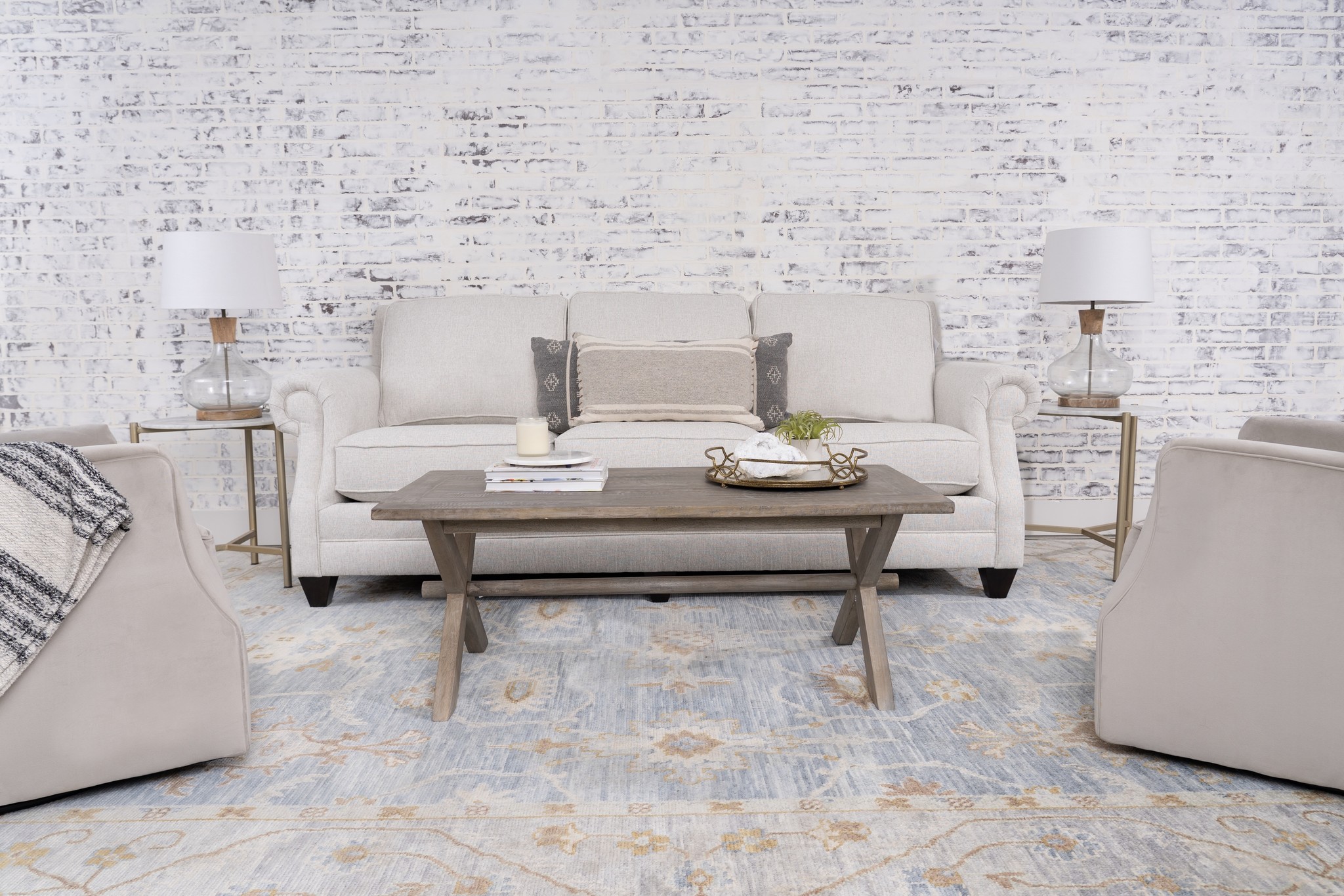 Inspired by wanderlust, the global nomad trend has a contemporary bohemian vibe that's full of natural textures, hand-crafted textiles and tribal patterns. It's known for details like tufting, tassels, fringe and feathers, as well as one-of-a-kind pieces that are collected (or appear to be collected) through travel. 
When adding this style trend to your home, be on the lookout for patterned rugs or solid wood furniture with ornate detailing. While the color scheme is often monochromatic or muted (think dusty pinks and terracotta), you can add pops of Classic Blue with woven rugs, pillows and more!
New Nordic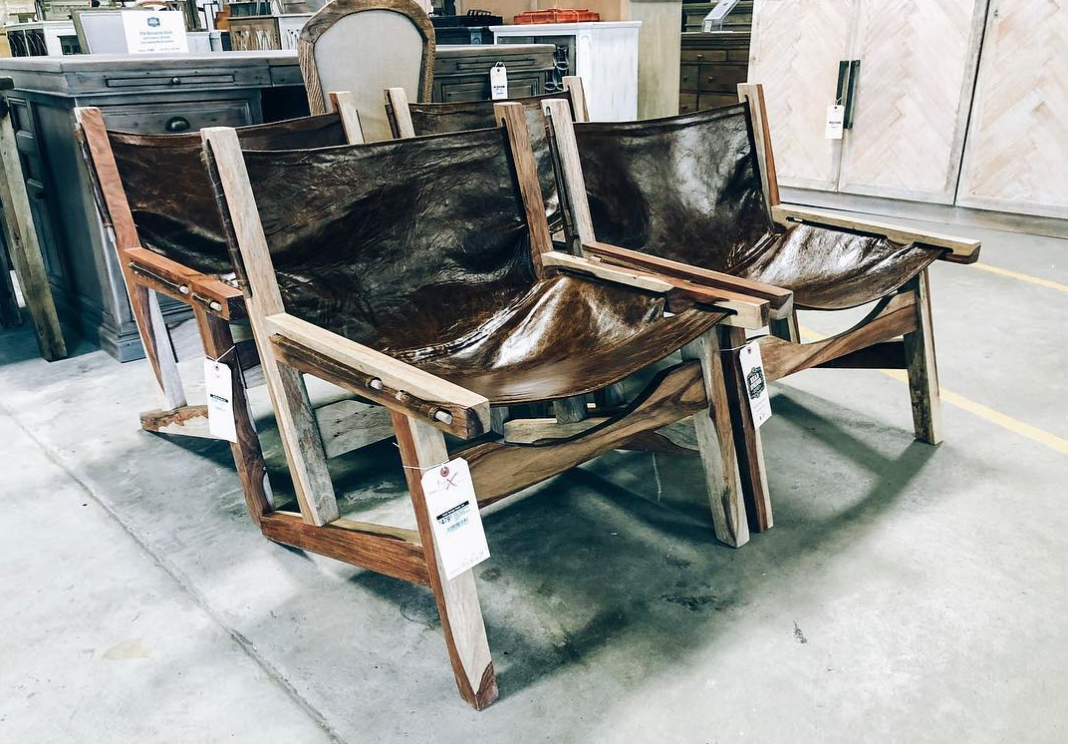 Similar to the Global Nomad trend, the new twist on Scandinavian design has a sweet spot for natural textiles and soft tones. It focuses on creating a peaceful retreat away from all the busyness of modern life. 
Stunningly simple and straightforward, New Nordic puts an emphasis on comfort and functionality. Our favorite way to add this style to the home is through rich leather seating, faux sheepskin accents or sleek, pale wooden furniture. While white often dominates in Scandianvian design, the New Nordic twist works in small bursts of bright hues to add personality to the space. A Classic Blue rug or cozy throw blanket are wonderful ways to bring both hygge and Pantone's 2020 Color of the Year into your home. 
And here's the best part... These trends can be blended together in your home to create a style that is uniquely you, with pops of Pantone's Classic Blue, however you want to fit it in! Ready to freshen up your space for the new year? Visit us at our warehouse in downtown Franklin, TN!