The modern rustic home is charming, cozy and chic. It blends some of the best elements of a classic farmhouse with modern industrial in an elevated, yet casual approach. If you're looking to create a space that is filled with warmth, style and character, Head Springs Depot has everything you need to master the modern rustic look on a budget.
Stay Neutral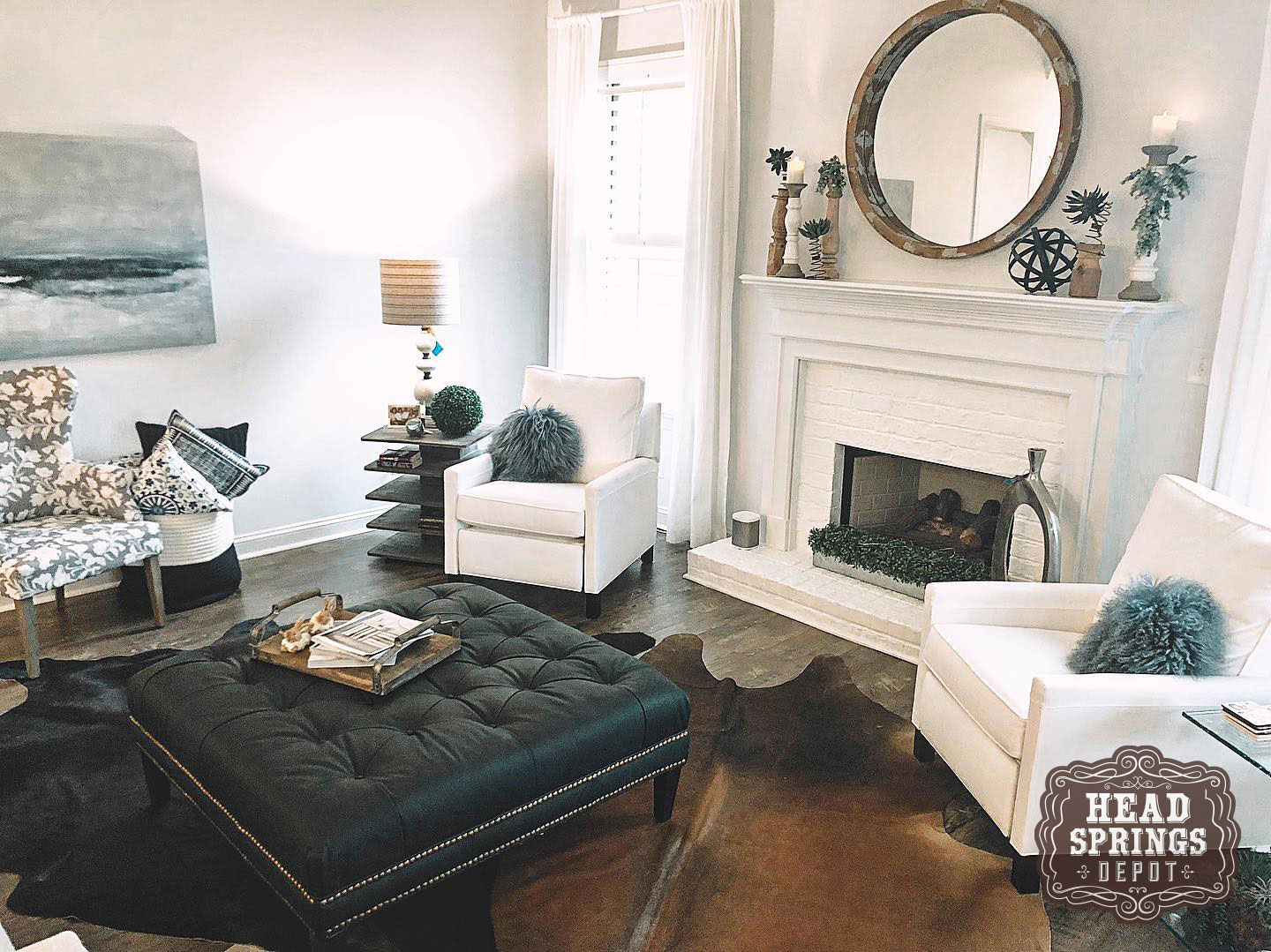 (Pictured - custom Leather Cocktail Ottoman and Cowhides)
While a neutral and natural color palette is key to achieving a modern farmhouse style, you can choose to go with warm or cool hues, or even a delicate balance of both. A few colors that first come to mind are creamy buttermilk, soft sage green, and a wide array of peaceful grays and blues. While your overall color scheme will be light and neutral, feel free  to add pops of your favorite colors through accent pieces.
RELATED: Shop Home Furnishings
Use Natural Fibers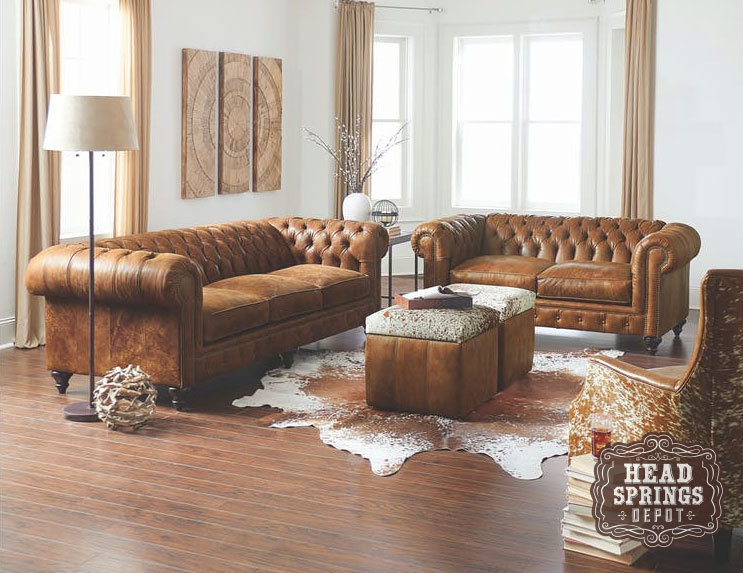 (Pictured - We can make everything in this photo for you in 4 weeks right here in Tennessee)
If you're going for the farmhouse feel, you must stay true to the style's commitment to bringing the outdoors in, as well as provide a rich variety of textures through natural fibers. A mix of raw, and often repurposed, materials are important to the authenticity of this rustic style. Popular components would be solid wood, such as reclaimed barnwood details, shiplap and wide plank flooring. Textiles could include burlap, wool, cotton, chenille and homespun linen for accent pieces, such as rugs, blankets, curtains and pillows.
Add in Mixed Metals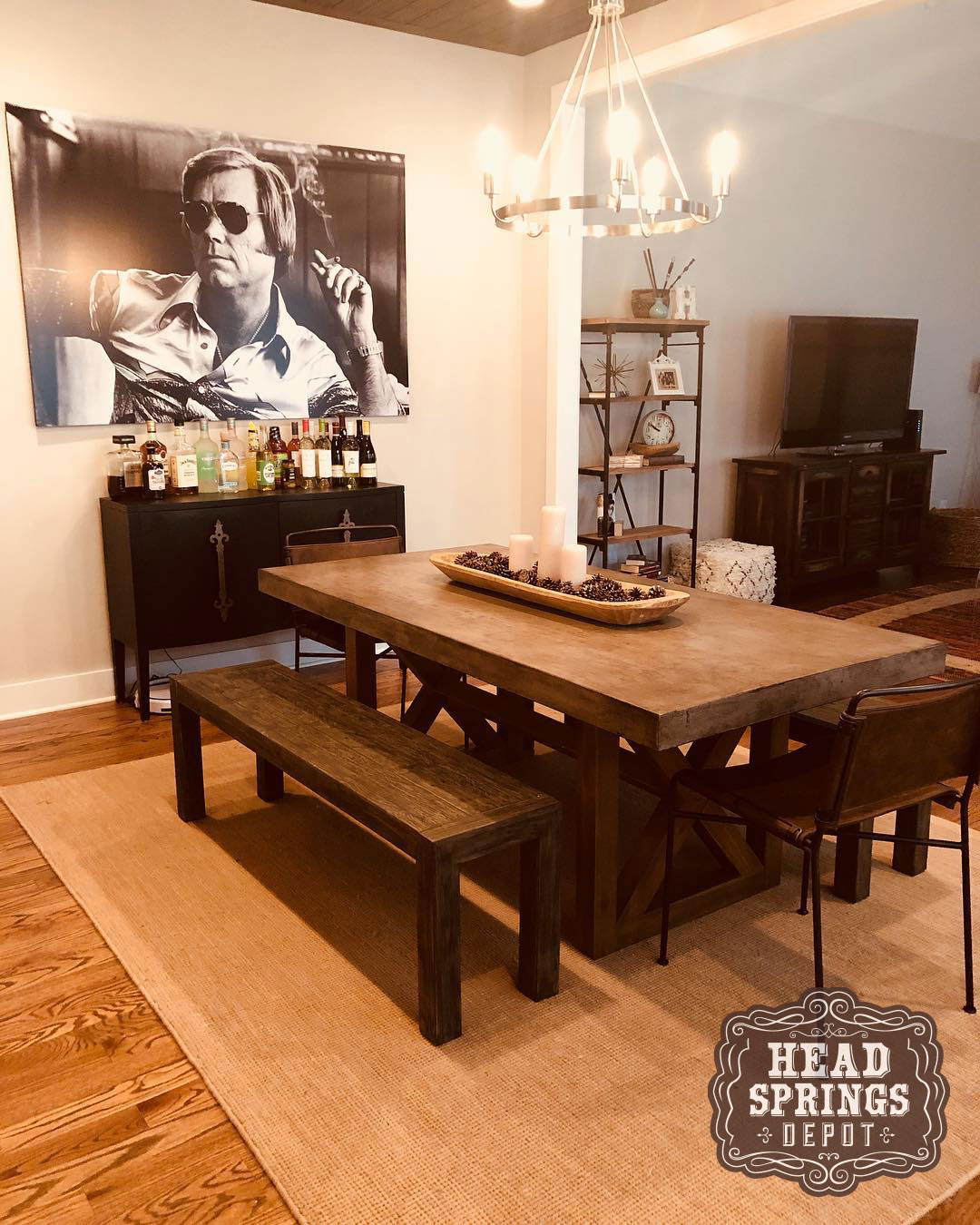 Bring sophistication to your home by sourcing a variety of mixed metals into your decor. Wrought iron, galvanized steel and additional metal accents can be added through lighting fixtures, railings and furnishings, such as etageres. These industrial elements will balance the country charm to help you master that new rustic look.
RELATED: Shop Cabinets and Shelving
Less is More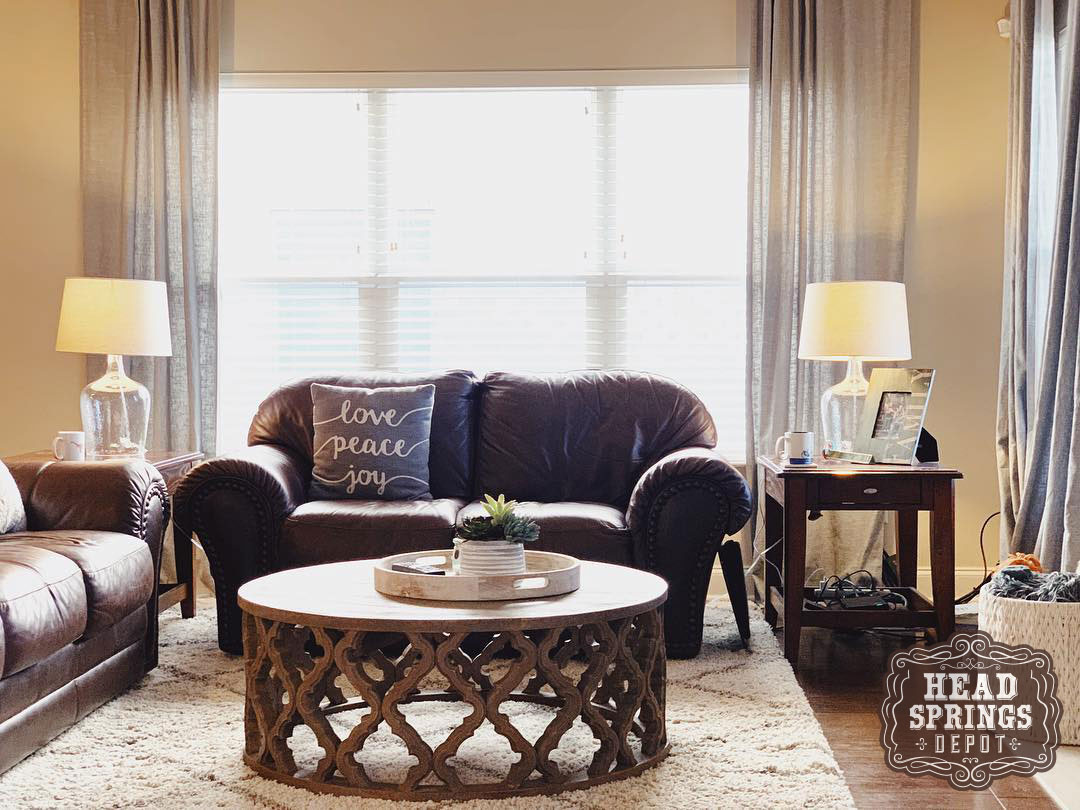 While there is a little bit of overlap in decorating tips between farmhouse and country, one main difference lies in how you accessorize. Farmhouse has a less cluttered and kitschy approach to these details. When picking out home accessories, lean on Marie Kondo's minimalist concept and ask yourself: does this spark joy?
RELATED: Shop Accessories and Home Decor
Embrace Imperfections


As we've mentioned, a main component of the modern farmhouse feel is raw and repurposed materials. This adds to the relaxed charm that most likely made you fall in love with the style in the first place. Reclaimed barnwood details, shabby chic cottage furniture, vintage signage, and distressed hardwares are popular ways to achieve this step.
RELATED: Shop Seating and Tables
Comfort is Key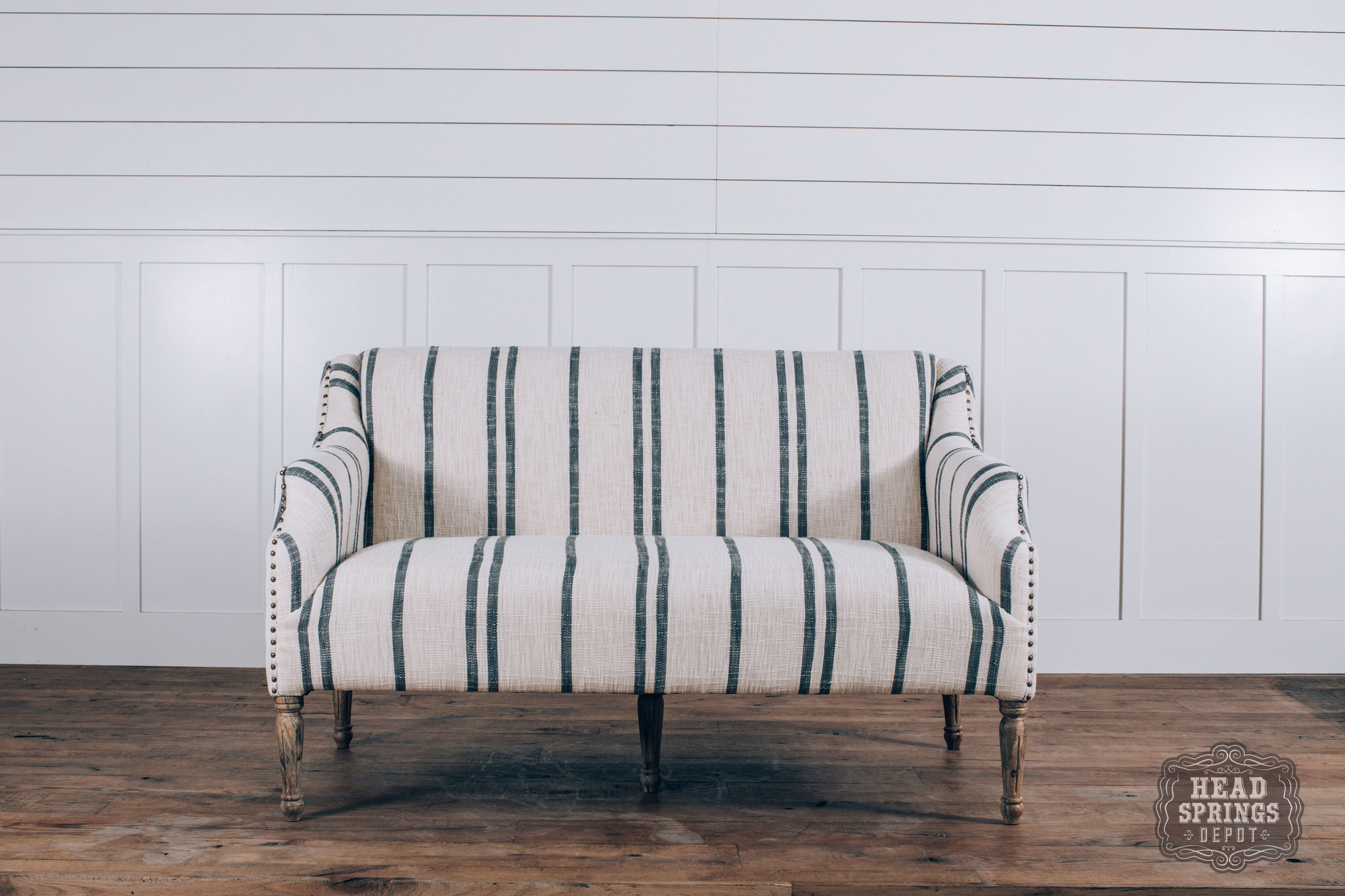 To complete a new rustic style, avoid anything that feels stiff or uptight. Focus on furniture and home decor items that evoke all the warm and cozy vibes you could possibly imagine. Big comfy throw pillows, soft blankets and a cushy couch that makes you want to sit back and unwind.
At Head Springs Depot, we have everything you need to achieve the modern rustic look in your home at an affordable price. Because we work factory direct with manufacturers, we are able to provide you with the same or similar furniture and decor that you find in high-end furniture stores, without sacrificing quality. We also offer custom furniture and complimentary design services to ensure your home style is on point!

Contact us or visit our furniture store in Franklin, Tennessee so we can help you design your new space!