You know that feeling when you've finally found your dream furniture to complete your home decor? You feel satisfied, and your space fulfilled, after all the time you spent researching, shopping and investing in that perfect piece of furniture. Now it's time to kick back and enjoy your home, but how do you make that good feeling last? The key is preventative care and maintenance.
We've put together 5 easy care tips to help you maintain beauty and longevity in your Head Springs Depot furniture investment, amidst everyday use.
1. Dust and Vacuum Weekly: To keep your Head Springs Depot upholstered furniture looking new, it's important to regularly dust and vacuum, preferably on a weekly basis. Dirt and dust act like glass particles which can cut small threads and fibers of the fabric. When dust accumulates, it can also make your furniture look old and faded. Regardless of reputation or grade, all yarns are subject to this abrasion. To reduce this type of damage, vacuum the seat cushion, inside arms and inside backs on a weekly basis. Should your fabric begin to pill, consider purchasing a furniture shaver to remove that unwanted fuzz.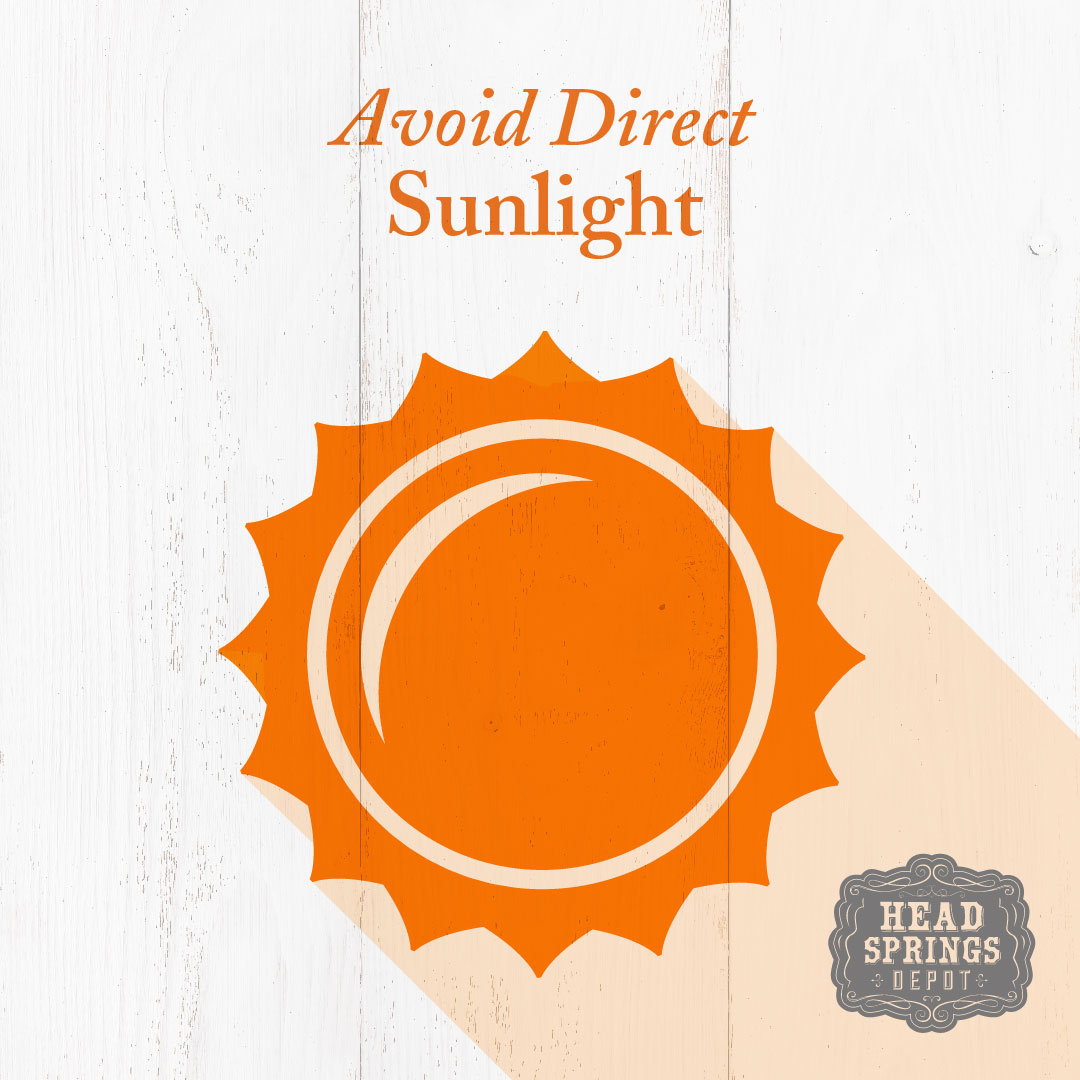 2. Avoid Direct Sunlight: Exposure to sunlight for any lengthy period of time can damage Head Springs Depot upholstered furniture, causing it to fray and fade. Avoid putting your pieces in direct sunlight near windows or under skylights.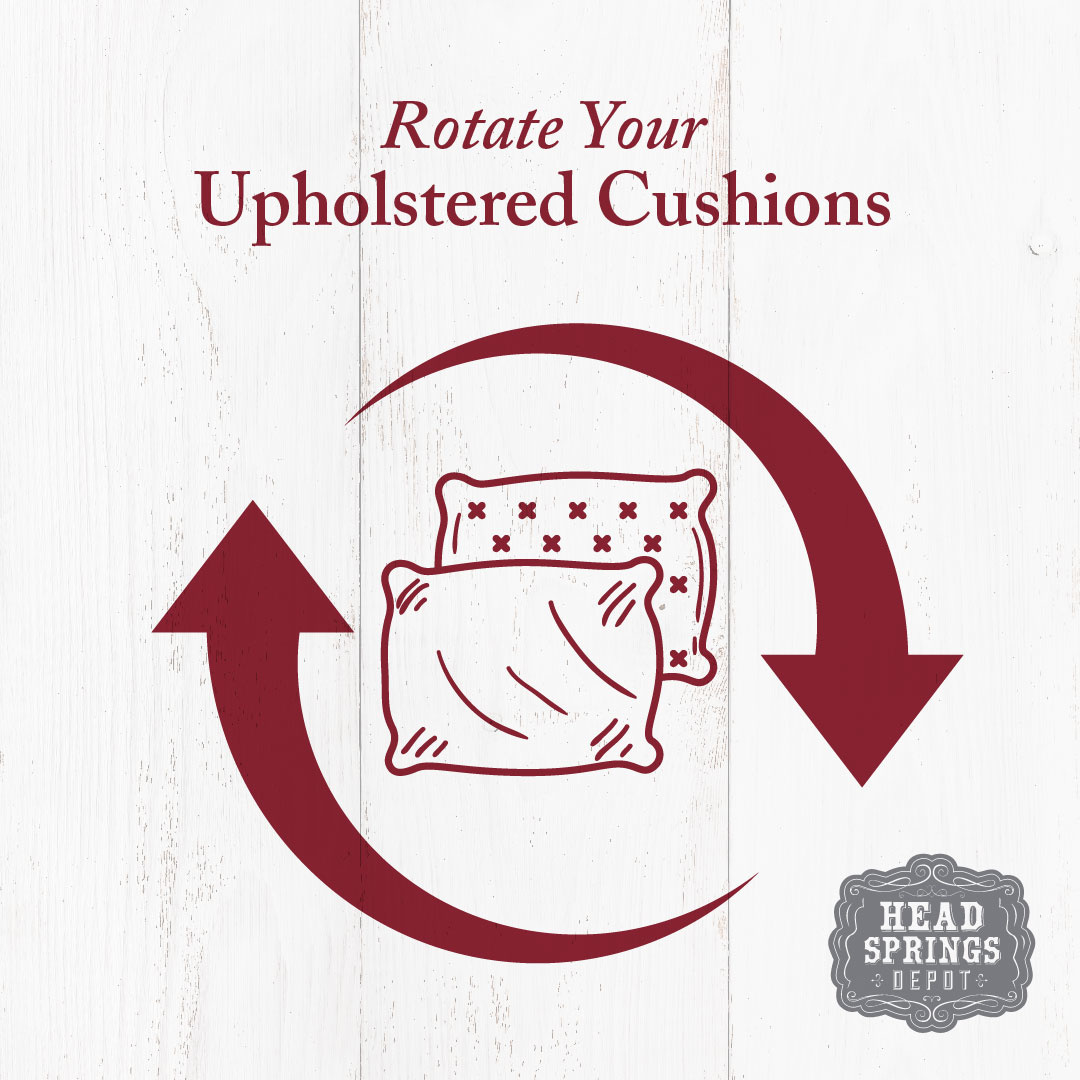 3. Rotate Cushions: Rotating cushions once a week will help maintain their shape. This is especially important for those couch potatoes who frequently sit in the same position. However, you should never remove cushion covers, even if they have zippers.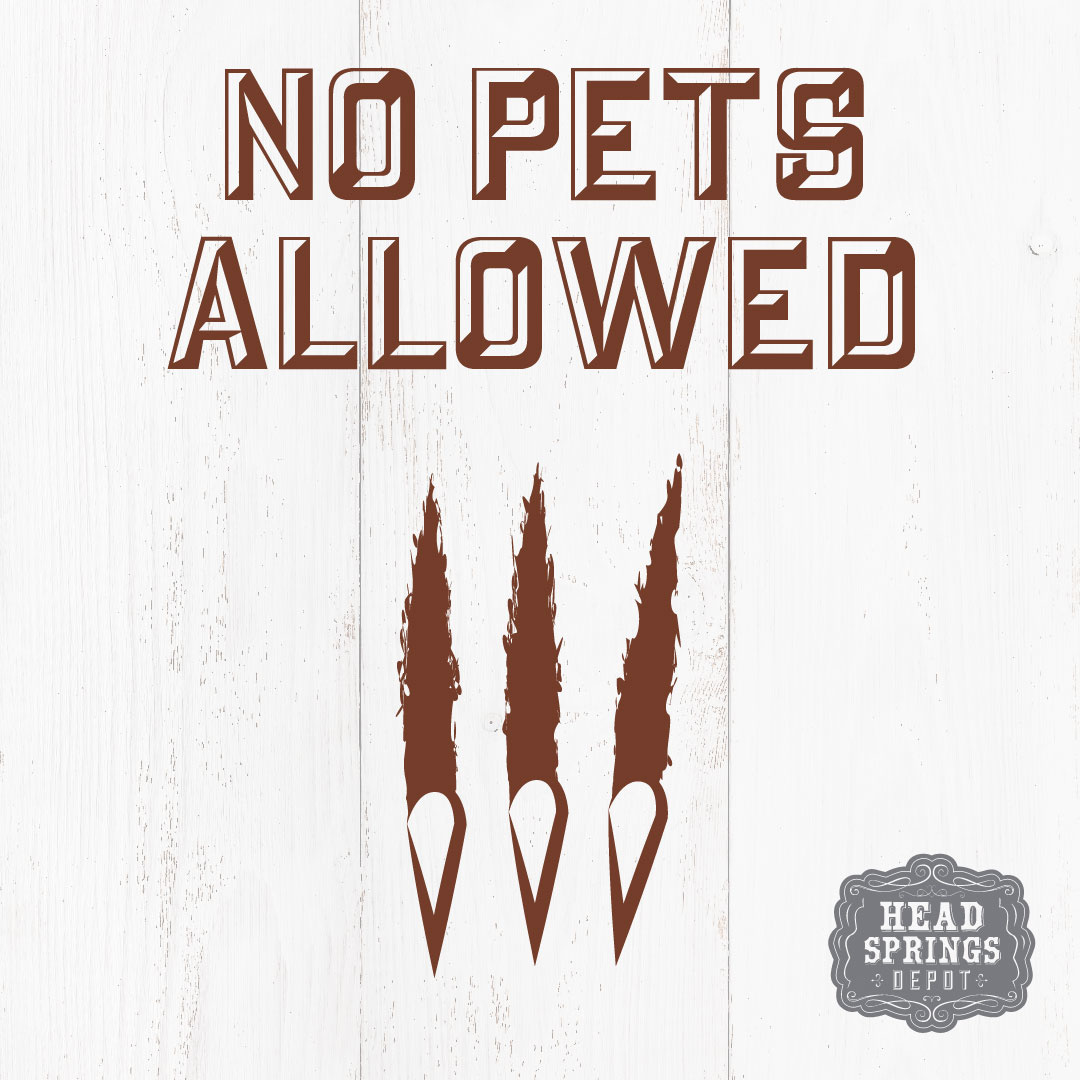 4. No Pets Allowed: While we're quite the animal lovers ourselves, it's important to note that cats and dogs can be very abrasive on upholstered furniture, causing wear and tear to escalate. This could also cause issues with fabric manufacturers not honoring warranties if evidence of pet use is found. Get your fur babies their very own bed to encourage them to relax elsewhere.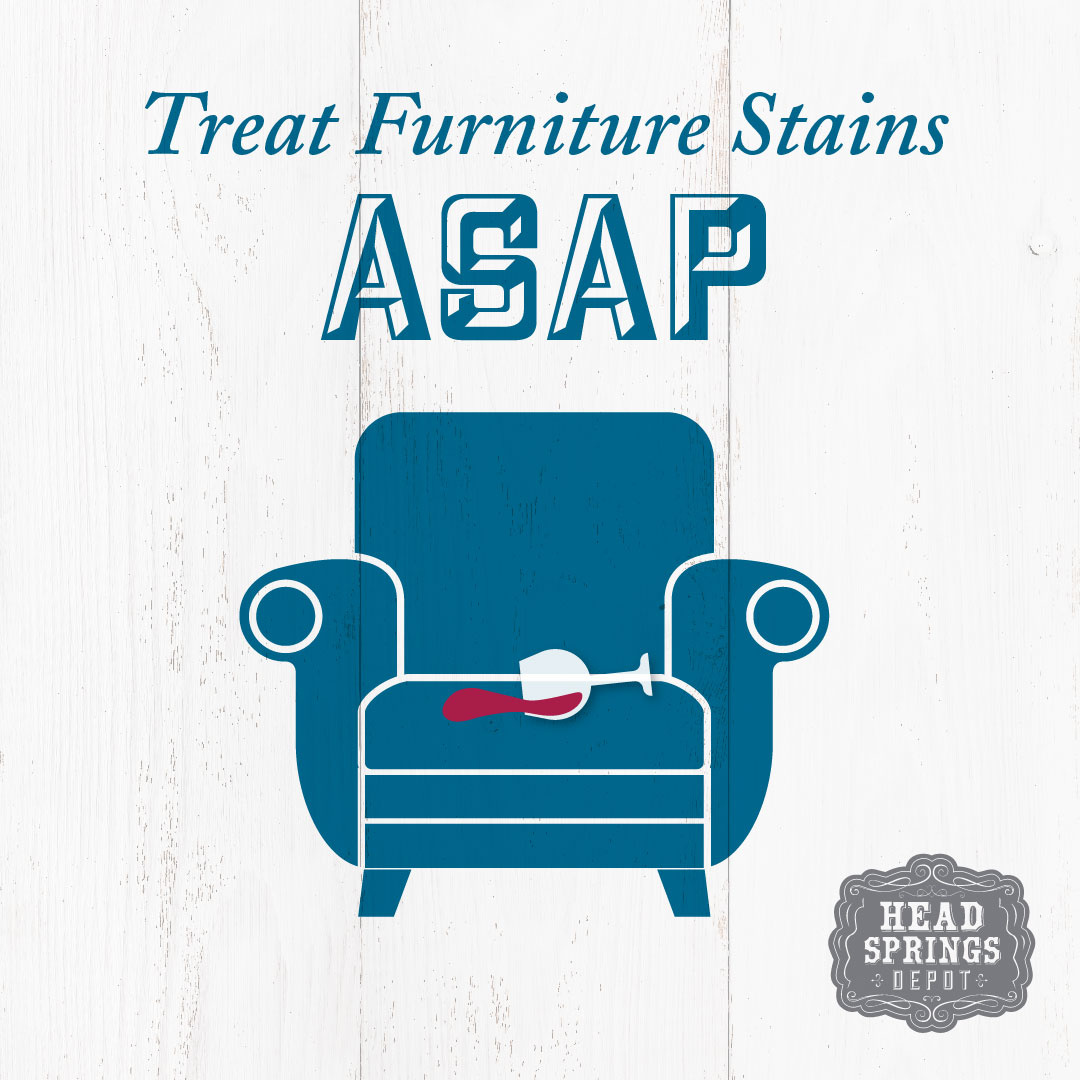 5. Treat Stains ASAP: Accidents are bound to happen (especially if you have kids), even if you have treated your upholstered furniture with one of our fabric protector options. It's important to gently blot (do not rub) spills immediately. For example, if your upholstered fabric is 80% cotton / 20% Polyester -- the cleaning code is S for that fabric. Code "S" must be dry solvent cleaned only as water-based cleaning methods can actually damage your fabric. It is best to first test the solvent on an unnoticeable area.
Reference our care codes chart for care instructions. 
While our quality furniture is expected to last years, if not generations, it's important to remember that nothing is totally indestructible. Especially the items you use every day. If you will take the time to follow these tips, your Head Springs Depot furniture will stay in beautiful condition and serve you for many years.
We are here to help you with all your furniture, mattress and home decor needs. Contact us or visit our convenient Middle Tennessee location.